5 Awesome Google Chrome Extensions That Will Improve Your Productivity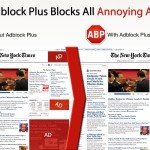 Applications are all the rage, but so are extensions– for the users of Google Chrome, at least. Chrome not only provides its users with an advanced, streamlined web browsing process, but it also provides it users with extensions that take the web browsing process one step further. However, after signing in to your Google account, you may get distracted by Youtube and Facebook, especially while at work or school. But, you still have to finish those projects and share them with the people who matter. Don't worry. Here are five awesome chrome extensions to improve your productivity, keeping you on task when you need to be and keeping track of the things that you need.
Adblock Plus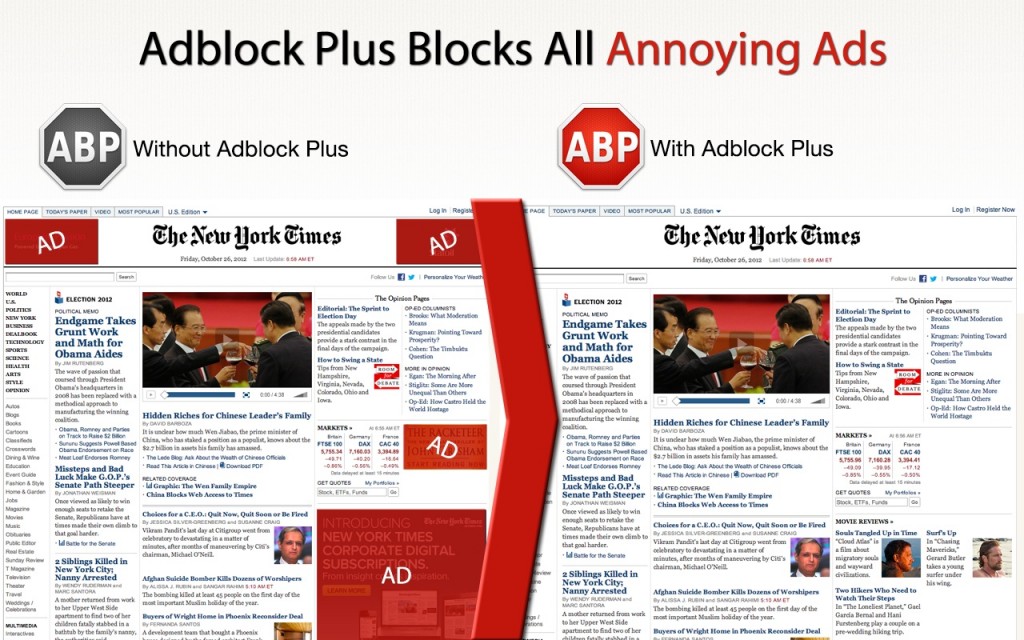 Browsing through websites is always a lot of fun. You may even be collecting information for a personal or professional project while doing so. However, the worst distraction is an ad, or even worse than the worst, several ads all at once. The ones that play music or feature speakers are my least favorite. These ads force us to lose our concentration, and even if only for a second, losing our concentration can make us forget what we were doing or important ideas we were forming. That means its time to start back from square one.
Instead of getting distracted by ads, just install Adblock Plus, which blocks all of those annoying ads, from banners to video ads to pop-ups.
Hootsuite
Multitasking is the American way. Its in our mindset to multitask, because there are always so many things that we need to get done– if only we had enough time. Now, you can get everything done in one place, at least when it comes to updating your social media, which is an important part of building your online presence whether for personal or professional reasons.
Instead of feeling burdened by the tasks before you, multitask with Hootsuite Hootlet. Hootsuite actually allows you to update all of your social media accounts from one easy-to-use dashboard. However, now you can even share pages while still on the page you want to share by installing Hootlet. No more clicking and navigation through tons of sites just to share media and update your social media! Save your time and energy for something else.
Evernote Web Clipper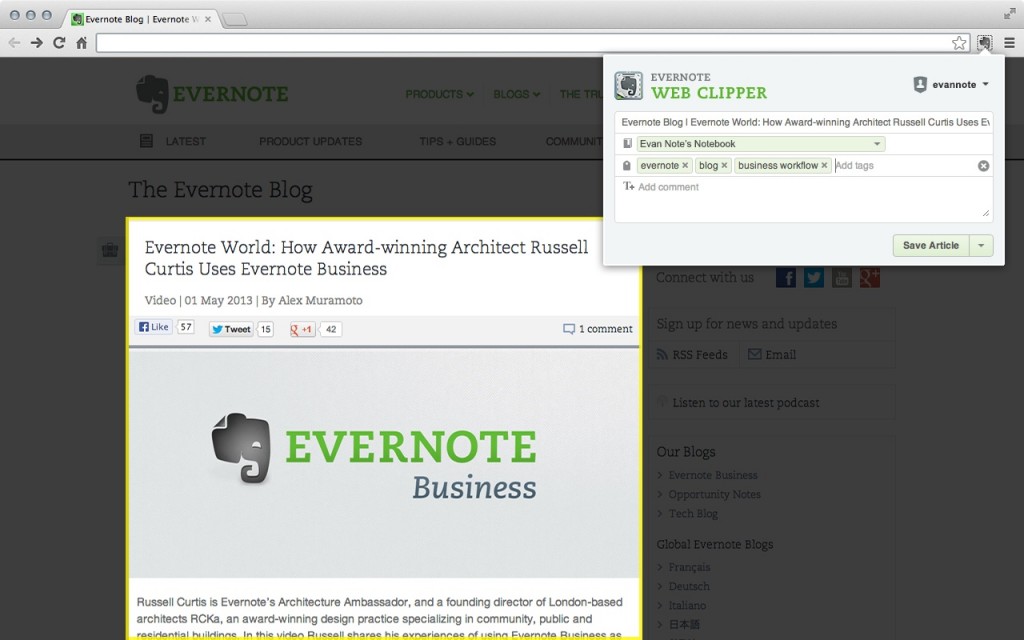 Its hard to be productive when we easily forget what we did, what we're doing, and what we still need to do. With so many different personal and professional projects that we work on, how can we keep track of all the different pages, documents, and files that we need to complete our projects on time and share them with others?
Instead of losing that website or document you needed, keep track of it with Evernote Web Clipper, which allows you to remember everything you see while browsing the web. How? Just highlight anything from links to entire pages to small pieces of text. It will automatically save to your Evernote account where you can easily access it later.
Podio
These days, we rarely work alone. However, keeping track of different people and all of their updates can be hard to do, especially when we get lost in our own work or a few hours. At those times, you might forget to check your email or your phone. This is terrible for productivity.
Instead of falling behind, stay up-to-date with Podio Notifications. Podio is a collaborative workplace platform, and Podio Notifications updates you in real time on what's going on in your Podio no matter where you are on the web. The notification will also take you directly to the content that has been updated. Voila!
Add Tasks to (Do It Tomorrow)
Finally, you may not have enough time to do everything today, but don't forget to do it tomorrow.
Instead of writing down notes on a million post-its or in your planner, keep track of important tasks with Add Tasks to (Do It Tomorrow), which allows you to enter tasks into Do it (Tomorrow) with enhanced ease and speed.
Jennifer Machie writes for Fahrenheit Marketing, a marketing firm with a wide variety of clients located in Austin, Texas.