If You Want To Become Smarter Look For What To Read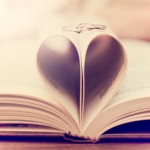 There are various ways in which a person can become more intelligent and having the urge to be more intelligent is an excellent goal. Why? This means that you want to become a better person by adding value to your life and the lives of others. This is why it is the best decision to look for what to read next.
Why?
If you have ever been a competitive athlete, you are aware that regular exercising makes you stronger, help you increase your endurance and run faster. If you want to be smarter you have to exercise your brain and jog your mind and the best way of doing this is by becoming an avid reader. Looking for what to read and actual reading is the key to increasing a person's intelligence, albeit what one read is also a factor in the process. The human brain needs exercise just like any athlete and one cannot abuse his brain with harmful things or putting junk in it either.
Novels are the Best
Reading brainless books can set a reader back. Studies have shown that novels are one of the best kinds of books to read for those people who want to increase the level of their intelligence. Reading increases a person's focus and helps in critical thinking faculties. When you read a post-apocalyptic fantasy novel like Dream Caster, it will improve your thinking and change your view of the world. Challenging books can stimulate a reader's thinking more than anything else, so don't be afraid to take them on.
Critical thinking is what separates super intelligence and average intelligence; anything which makes a person think critically will sharpen his/her intellect. To say that human beings only use 10% of their brain capacity is just a myth since our brain has unlimited capacity and no computer on earth can compare to that of human beings.
Other type of books which challenge the human brain include science books, not the classroom  book variety but books which increase the human knowledge of the natural planet. Philosophy is also another book which enhances reader's intelligence as it helps the readers to learn more about themselves; it also increases the reader's understanding of human desires and needs.
Sci-Fi
Serious science fiction novels can also expand the intelligence of the reader; it has value and can make one a better speaker, thinker and conversationalist. Some readers are attached to history books because they offer a wealth of information on personalities and events and the evolution of ideas which shaped civilization. Some critic writers such as Chetan Bhagat, Shobha De, Arundhati Roy and many more are famous for their articles as they offer a different perception by criticizing in good faith.
Last but not least, poetry has always had its place in enhancing intelligence because it develops eloquence and sharpens language skills and shouldn't be ignored. If you are not sure of what to read next, you are holding the master keys to becoming more intelligent, start today and read more books, your intelligence will be enhanced and with time you will discover that you are one of the most intelligent people on the planet.
Image: The book of love