Personal Development Tools For The Career Person (Popular Personal Growth Books)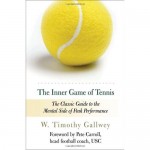 Personal Development is no longer something that is a nice extra if you have time for it. It has even become part of the workplace where employers realize that employees who are happy and fulfilled are likely to be more productive and passionate about their work. There are countless products and programs on the market that can help you achieve your goals and finding the right one for you might seem a little daunting.
Life Coaching
Life Coaching is a relatively new industry that grew from the success that many great sportsmen achieved as a result of good coaching. People realized that having an objective person observe the way they negotiate their daily lives can give them incredible insight into the small or large changes they can make in order to live a more fulfilled life. Life Coaches can help with anything from organizational skills, time management, self- esteem and achieving excellence in your career.
Many companies employ coaching companies to work with their staff either on a short or longer term basis. In this context, coaching is tailored to address the needs of the individual specifically in the workplace. Anything from teamwork to leadership skills can be tackled and honed. If you are interested in professional or personal growth, find out when your company next hosts professional growth events. If they do not offer programs like this, perhaps you can lobby your HR department to look into it?
Popular Personal Growth Books
If you are not able to get make use of a personal life coach or get input from professional growth programs at your place of work, you could always go it alone with a good book. "Self – Help" sections in bookstores are notoriously difficult to navigate as there are so many titles that are deemed to be of substandard quality. Another obstacle is the fact that very few experts know how to convey their ideas without succumbing to restrictive stereotypes that leaves the advice lacking in depth.  There are some books, however, that have continuously smashed best- seller records due to their excellence in conveying useful information that can be applied by the individual.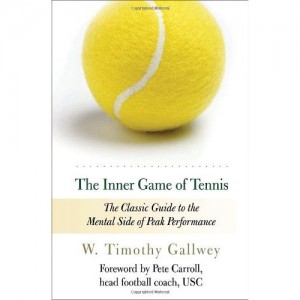 One of these is The Inner Game of Tennis by Timothy Gallwey. Gallwey was the captain of the Harvard University Tennis Team. In the 1970's he lived in an ashram where he learnt meditation techniques that he claimed dramatically improved his ability to focus and subsequently improved his tennis. The book is based on a basic principle that can be applied to almost any sphere of life:
In every human endeavor there are two arenas of engagement: the outer and the inner. The outer game is played on an external arena to overcome external obstacles to reach an external goal. The inner game takes place within the mind of the player and is played against such obstacles as fear, self-doubt, lapses in focus, and limiting concepts or assumptions. The inner game is played to overcome the self-imposed obstacles that prevent an individual or team from accessing their full potential.
The book goes on to explore how the "inner game" can be optimally 'played' to enhance aspects of one's performance. The book has been reworked into several formats such as:
The Inner Game of Music (for musicians who have to perform consistently at a high standard),
The Inner Game of Work and The Inner Game of Stress.
Other Best-Selling Life Coaching Books Include
[Note from the editor: We have also featured a book on personal development called Start with the End in Mind Ebook By Savannah Ellis]
The search for personal growth comes more naturally to some than others. Seeking it helps us to find increasing satisfaction in our personal and professional lives.
Louisa Theart is a freelance musician and writer. She is passionate about finding meaning in life and enjoys discovering new ways to grow.