Things Which International Students Miss Overseas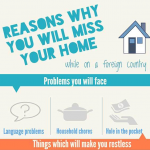 Having had some experience of an international student, I can totally related to this infographic:
If you are planning to try your luck in a different country or want to take admission in a good university abroad, you should know a few general things related to this. And one such issue is the problems faced in foreign countries by students in their initial days.
But worry not, as time will teach you to cope up with these problems and soon you will be comfortable with the country, the people and its culture. It is not easy to leave home and go to a foreign land for studies. This infographics will mention all the possible problems a student may face.
Here in this post we have summarized a few notable problems which are likely to become hurdles in your path in the first few weeks.Some of the main problems are Homesickness, Language, Food, Family, Pocket money, Missing your love, daily chores and many more
Be it arranging your book shelves, cleaning the room, the laundry duties or any other work, you will always face some difficulties in the first few weeks or months or even a year.
The food
If you are coming from a country with a totally different food habit, it is obvious to have some indigestion, loose motions and soundless farts in the beginning. Do not panic, with time your digestive system will learn to adjust!
Rest in peace dear omelette
With a plan to make an omelette you ended up discovering an unknown item? Click some pictures and try getting a patent for this discovery.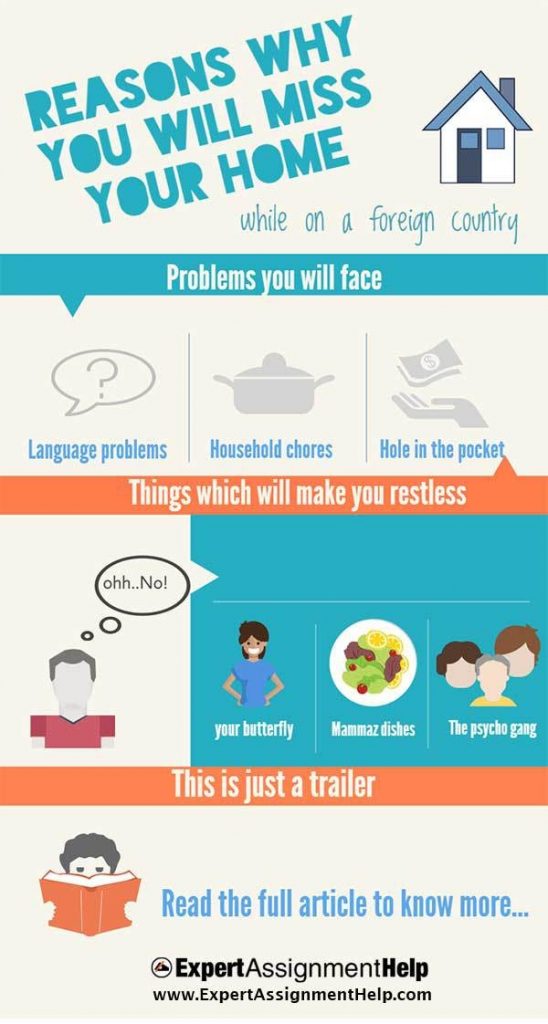 This infographics is provided by Expert Assignment Help