Polish Your Online Presence With Google Authorship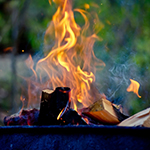 Is refining your online presence part of your self-improvment goals? Then you'll want to be aware of Google Authorship
In case you've never heard of Google Authorship, in a nutshell, it displays your face pic and bylines to anyone who runs a Google search and finds your content. If you have expertise in a field, Google would like you to showcase it. Doing so helps them just as much as it helps you. Did you know that Google Authorship info also appears in Google News? If you didn't know, now you do.
It's consistent with human nature
In 2009, James Breeze and his team at Objective Digital used heatmaps to prove people look at faces on webpages first, instead of text. Even though Google Authorship (called "Authorship" by its current users) wasn't around in 2009, the conclusions of Mr. Breeze's study can now be tied to how humans relate to trust, action steps and authority. All three issues are the heart of Authorship. It must be noted that Google appreciates real authority as well as your ability to prove it. This leads us to my next point.
Experts and non-experts will both feel the heat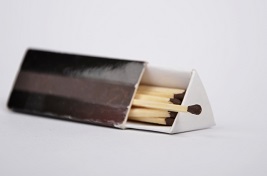 If you're an authority who simply doesn't "feel like" setting up Google Authorship, you might feel a different type of heat – the heat of your competition. Imagine getting trampled by your competition simply because they implemented Google Authorship and you did not. In a world of competing online experts, the heat you feel better be the warmth from your fans. But the good news is, getting started with Authorship isn't so difficult. Take a look at the methods below to get started.
Initial set-up steps:
If you haven't already, set up a Google+ profile. Use a clear, recognizable headshot as your profile picture. Complete your "About" section, and list any websites you publish to in the Contributor to" section. 
Link your work to your Google+ profile using one of two options:
Option A
Go to plus.google.com/authorship, enter your email and click on the verification link we send you. 
Your email address must match the domain name of the site where you publish your content.
* e.g., if your content appears on www.latimes.com, you should use your @latimes.com email address
Option B
Create links from all the articles you publish back to your Google+ profile. It can work particularly well to link from your name in the byline of the article, like this:
<a href="[profile_url]?rel=author">Jane Doe</a>
Next, replace [profile_url] with your Google+ Profile URL, like this:
<a href="https://plus.google.com/109412257237874861202? rel=author">Jane Doe</a>
Make sure that your name appears in the byline of any articles you publish online. For authorship to 
function correctly, your name on Google+ should match the name you use in your bylines
Source: Google
Method #1:
This is a simple method with no plug-in required. If your blog is pretty much just you and a handful of guests, try it out. The details are here.
Method #2:
This method is for multi-author blogs and/or Google+ business pages. A plug-in is required. The details are here.
You can test your implementations by going to Google's Structured Data Testing Tool, sometimes called the SDTT by people who are familiar with it. If you've done everything correctly, it will indicate that. If you've done it incorrectly, it will indicate that as well.
Embrace Google Authorship as part of your self-improvement journey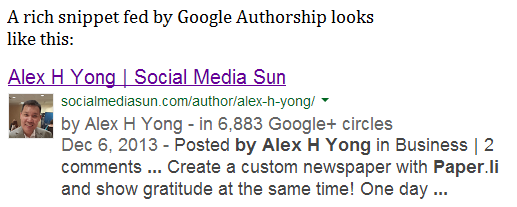 When you consider your long-term self-improvement, ask yourself: Is being recognized online important to you? If so, take a good look at the benefits of Google Authorship. There are tons of people I don't recognize by face, even if I've heard their names. Nietzsche was an authority on Übermensch and other controversies, but hell if I know what the man looks like! Thank goodness it's 2013 and Google can show the world your pearly whites and words of wisdom together.
Now that you know set-up
of Google Authorship
is relatively easy, will you use
Google Authorship?