3 Social Media Tools for Self Improvement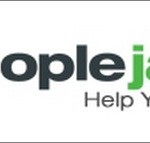 No matter how happy we are with our lives, there are still things about ourselves that we can improve. Which is a good thing; the constant journey for betterment makes life worth living. Without goals and things to strive for, how would be bring ourselves to get up in the morning? If nothing else, life would get pretty boring.
There are many tools out there that can help you along the way. Most of them are singular in nature however, and not designed to connect you with others. If you would like a way to socialize your self improvement, you are in luck.
Here are three social media tools that link together self help and social media. You don't even have to spend a dime.

An interesting method of connecting users, this is a full self help program plus support community. It starts by letting you choose what program you want to use. There is the free one, which is a 90-day program designed to let you set your goals and achieve them through lasting change.
Then there are specific, paid programs from other providers. They including one for weight loss and fitness, getting a new job, improving health, living green and quitting smoking. Each one is run by a different coach who will help you through the changes in lifestyle required for each one. A few of these are also free.
Once you have selected your program, you go to the Tools Community Page and tell your story. Others can share their experiences, encourage you and be there every step of the way. Since you will be listing your goals in your profile, others on the same journey can also find you.
There is a personal blog to keep track of things, different support groups and more.

This is less an organized place or program, and more a hub for people to find products or others who are working toward the same goals. There are many reviews for websites, such as PsychForums or Vicks Vapor Rub. It is an eclectic place.
You can find a ton of people and discussions, all from people who are making serious changes in their lives. There are successes and failures, but a ton of support from people who know what it is like to face a challenge.
My favorite section is the the video archive. There are some really cool series, such as The Jam. You should check it out.

Have you ever just wanted a place to voice your goals out loud? This is actually a very helpful method of improving your focus and reaching milestones. Which site 43 Things knows very well, and has based their entire service on.
You start by listing your goals and adding them to a massive list written by more than 3 million people. Once you sign up and have your goals posted, you will be able to speak to others, find people with the same goals and report on your progress.
The people here are so friendly and supportive, and you will be amazed by how many people are trying to do the exact thing you are. You might also find yourself inspired to take on challenges you never even considered before, thanks to some of the creative goals of others on the site.
For example, I had never wanted to see a bear in the wild before. But now I am taking more hikes to wildlife lookout points in hopes of spotting one in the valley below. I have also started my own indoor herb garden, started biking more than driving and began giving blood regularly. None of which I would have thought of doing before this site.
Conclusion
Changing your life is hard, and it is meant to be. No matter what it is you are doing to reach that eventuality, achieving goals just got a whole lot easier. All thanks to these three tools that help you to socialize with others who can offer you advice, moral support and just keep you cheerful.
Do you know of any social media based self help sites? Let us know in the comments.