How To Make Your New Year's Resolution Last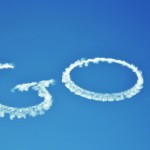 December is a month filled with celebrations and is the perfect time to reflect on the past year's achievements with family and friends. It is also a time to think about the future and make plans and resolutions for the New Year. Many of us write a list of New Year's resolutions to begin on the 1st of January but then find ourselves forgetting them come February and March and feeling like a failure because we haven't kept them. For those who want to continue to achieve their goals well in to the New Year, here are some ways to make sure that you keep your resolutions.
Be Realistic
When it comes to drawing up your New Year's resolutions it is necessary to be realistic about what you want to achieve and what you can achieve in order to keep them. When looking at your resolutions with rationalism, you can easily see that the more you set yourself to accomplish, the less likely you are to achieve anything.
Rather than have a page long list of multiple resolutions that you'd like to achieve throughout the new year, focus on a few, or just one large resolution, as it will mean that you are more likely to be successful with it and feel that you are accomplishing something.
Have a Practice Run
As resolutions can be very difficult to keep, you may want to consider having a trial run. In cases where your resolution is focused on physical activity or giving up a vice, you are potentially going to have slip ups, so having a trial run, and knowing that you might have falls may help you keep your resolution for much longer than if you don't allow yourself a second change.
A trial run is a perfect way to introduce your resolution to your life, and can help you feel more positive about 'officially' starting on January 1st, as well as allowing you to test your initial strength and willpower before fully committing.
 Get Trained
The main reason most fail to keep their resolutions is not because they no longer what to achieve them, but because they have not harnessed their will power enough to continually keep them. Those who are worried about having another year of unkept promises may want to plan ahead and consider how to improve their determination and dedication.
A simple way to maintain dedication and stay committed to your resolution is by partaking in some NLP training and learning the ways in which you can maintain control when meeting resolutions and personal targets. A short course will help you learn how to focus and improve your self-control and find the motivation to stick to your resolutions.
Reward Yourself
Throughout your journey to self-improvement and keeping your resolutions make sure that you reward yourself for your achievements. Rewarding yourself when you meet targets will encourage you to keep your resolution and help with staying motivated.
Your chosen rewards should be tailored to not only be enjoyed, but beneficial to what you are trying to achieve. For instance, if you are trying maintain a healthier lifestyle, your rewards should not necessarily revolve around treat foods and binge days, but items like clothing or days out, so that you don't undo your hard work and can continue to keep your resolution.
Image License: Creative Commons image source