Tips for Organizing the Office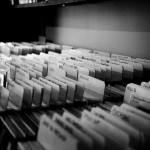 Working in a cluttered environment is mentally distracting, even if it's only on a subconscious level. As a team in your workplace, commit to maintaining an organized office to increase everyone's productivity. Start out by establishing systems so you can all work together to keep things running smoothly.
Create a Comprehensive Filing System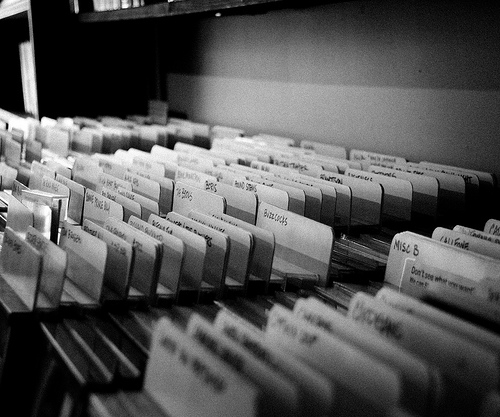 Paper can pile up if nobody knows what to do with it, so every type of paper you need to keep should have a place. Not only do you want to make filing easy, but also to find them later when you need them.
Therefore, place file cabinets in each department and label the folder separators with appropriate categories so everyone in the department knows how the filing system works. In addition, make sure your filing cabinet drawers roll smoothly, which makes it easy for people to file papers right away rather than avoiding the job and letting clutter develop.
Organize the Office Supply Cabinet or Closet
It doesn't make sense for every individual employee to keep extra office supplies at his own desk. Instead, have one place in the office where you keep all of the extra supplies. If this storage cabinet or closet is organized, everyone knows just where to look when they run out of tape, paper, sticky notes, staples, pens, highlighters and other supplies.
Group similar items near each other and label shelves to keep things in their places. Consider shelf dividers to keep piles of folders from toppling onto one another, and invest in small storage bins or boxes to hold things like paperclips and push pins.
Corral Cords and Organize Electronics
These days, most people have a half dozen or more electronic devices plugged in at their desks. Given that most office employees use a computer, printer, speakers, lamp, phone and specialized electronics, the cords can quickly create a huge mess.
The problem becomes even worse if you have cords going from one workspace to another. Instead of letting them take over, use space-saving cable raceways to keep everything untangled and out of sight. In addition, organize electronics on the desk so everything has a place and the cords are as unobtrusive as possible.
Make Space for Personal Items
Even if the office itself is perfectly organized before work starts, everyone who works there often brings stuff with them. Purses, coats and other personal items can take up a lot of space around the desk if they don't have a dedicated space.
Consider setting aside space near the office entrance for employees to hang coats and put down their bags so they don't have to keep these at their desks. In addition, give employees shelves at their desks for framed photos and other personal items they want to keep nearby.
Clutter doesn't belong in your workplace. Being surrounded by superfluous items distracts workers from the tasks at hand. Plus, those used to a tidier environment at home or in previous workspaces will often feel stressed if they don't have an organized space in the office. The time you put in on the front end with office organization is likely to pay off later with increased productivity for everyone.
Cassandra Lynne is a professional blogger who has worked in marketing for five years. When she's not blogging or staying current with marketing trends, she enjoys spending her time outdoors hiking, biking and canoeing. Follow her on Twitter @goodmorningblog.
Post image: 1