5 Things You Never Thought Of Using Gmail For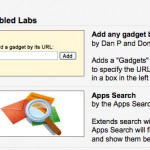 Most software is a matter of personal preference these days. But I tend to be shocked if people don't have a Gmail account, especially for business purposes. Think about it, how often do you write any other email client at this point? So for the sake of this article, I am going to assume (as I always do) that everyone reading uses Gmail as their primary, or at least secondary, email service.
With that out of the way, I am also going to assume that, like most Gmail users, you are not fully utilizing the potential of their lesser known features. Between their permanent tools and their labs, there is a surprising number of other users for Gmail itself.
Here are the five coolest (in my estimation) that I think you are perhaps the most helpful for any consistent Gmail user.
( Quick Note: To enable any lab mentioned here, go to Settings > Labs. )
Feature One: Image Pasting
This is one of my favorite features of any email client. You don't have to provide an image as an attachment anymore, which is nice due to the paranoia most of us have about downloading anything from email.
Instead, you can enable the picture pasting lab, which allows you to insert the image directly into the email. You upload it from your computer, or past the URL into the tool itself. You can then resize it by dragging it to the correct pixels in the email window.
Feature Two: Sort By Size
When other people send me attachments, I like to keep them together, apart from my other emails. The problem is that I have a serious issue getting into other folders in Gmail. From what I understand, I am not the only person who has to deal with this. Even in the basic HTML version.
So I have started to sort my messages by size. This puts all of my emails with attachments right at the top, where I can more easily access them. I also know several people who do this to get rid of anything taking up unnecessary space by checking out which ones are big and unneeded.
Feature Three: Contact Restoration
Did you screw up your contacts list? You wouldn't be alone; I did this myself a few weeks ago. But luckily they have an option that allows you to go back to a former, backed up version of the list before you made any changes. It goes back 30 days, so you should be covered, even if you accidentally delete the whole thing.
To do this, go to Contacts > More > Restore. It will give you options for time periods to restore it to, up to the one month mark.
Feature Four: Sending In Background
This is another great one. If you have some of the problems I do, the loading on Gmail can be surprisingly slow. Especially when sending a message. I was about ready to give up and start accessing my mail through Outlook when I found the lab to send messages in the background.
You can move back to your inbox, read other messages and even reply while it sends, without disruting it. All you have to do is enable the lab.
Feature Five: Canned Responses
Do you commonly have to send the same kind of messages, especially in a business context? Do you run a company and know the same question will be asked again and again? Are you going on a business trip? Are you extremely lazy? If you answered 'yes' to any of these questions, you will love this lab.
It lets you set up common messages and will allow you to choose one of those responses to send with the click of a button.
Conclusion
Gmail has its downside, like the privacy issues and load time. But if you can look past that, there are a number of features that more than make up for it. Try the five above, and make Gmail really work for you.