Twitter for Productivity – 4 Cool Tools!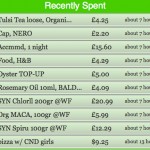 I know what you were probably thinking when you first read the title of this article: Twitter? Productive? Surely, you jest! Given the fact that you are probably trying to keep yourself from checking Twitter as you read this, I can understand your skepticism.
Twitter is one of the biggest time wasters on the Internet, along with Facebook, YouTube and a million other pages that provide way too much entertainment than is probably good for us. Which is why the thought of Twitter being a tool to up productivity or help you get organized is hard to digest.
One obvious way is just by offering you a moment to get away from what you are working on for small intervals. A mental break is crucial for overall morale, and for remaining concentrated on a task at hand. Wired gave a great argument for social networking and other distractions in an article back in 2010.
But things have become even more sophisticated, and you can get the same positive benefits with a rather small amount of effort on your part. These tools offer a quick way to organize everything in your life and cut the time you spend on necessary activities in half.
That is, if you can bring yourself to stay focused long enough to set them up.
Want a faster way to share a document every time it has been updated or uploaded on Scribd? This is a quick way to do it. It syncs to your Scribd and Twitter accounts, shortens the link and  sends it off from a single application. Great way to save time as well as backup your documents through Twitter!
A lot of people use this, and yet it is a surprisingly unknown (or just unshared) program. But it works and it is free, so you should be sure to check it out. Sadly, it is not compatible with any other documentation sites.
Keeping a budget and watching what you spend is a huge time guzzler. Since it is a constant necessity as well, you might sometimes feel a little overwhelmed by how much effort you put in. But this makes it really easy, as well as something you can do while you are already using Twitter.
All you do is get log your purchases via Twitter at the time of sale. This will then log everything in a journal, which categorizes and monitors all that you spend. You can set a daily limit on what you can spend, and when you are getting close to it you will get a mobile text alert.
My favorite part of this program is that it allows you to export your journal in Excel or CSV format. So it is easy to backup and see the pattern of your spending every month.
For anyone that is using Twitter for a more official use, such as through a company or blog, will know having a backlog is important. But it isn't efficient at all, with most saved tweets coming off as an endless line that you have to slowly make your way through manually. Which takes forever, and can be extremely tedious.
Twistory works by saving a backlog to your favorite calender program. This makes it easier to sort by creating a diary of your back account activity. It will cut a great deal of time off of sorting through the backlog. It even has real time updates like Twitter itself, matching to its algorithm.
If you really want to make it work for you, create a monitoring system for search terms.

Finally, no social media tool kit is complete without mentioning HootSuite. The most popular social media dashboard around, it allows you to link up multiple accounts to monitor them all at once. This includes Twitter, Facebook, Google+, Linked in and others.
With this program, you can schedule tweets and events, backup all accounts, monitor search terms and more. It makes it much easier on the professional Twitter user, who needs to make the most out of their time without wasting too much on the social media aspect of marketing and outreach.
Conclusion
You can use Twitter without sucking your schedule dry. There are only so many hours in the day, so make the most of them by using these simple tools for productivity.