Free Life Tracking Tools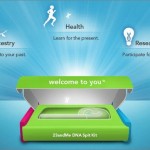 Life is stressful and hectic. From long work days to doctors appointments and carpools, it isn't hard for the average adult to become severely overwhelmed on a regular basis. Which tends to be why we so often seek clarity in our daily lives, giving us some greater feeling of control and awareness. It is one way to make life a bit more manageable.
It is also a way to generate efficiency. Through knowing things like how much you sleep, how much time you spend goofing around on the web or your exercise routine, you can make positive changes in your life.
These tools are great for tracking such elements in your daily existence, and making informed decisions about your time, health and other factors.
This is one of the top apps for runners on the market. It is aimed at both improving the quality of your workouts, and making it easy to share them. So you have a social side to the entire experience, showing your progress over time with others dedicated to their own fitness goals. This provides you with a ton of support from a positive community that want to see your succeed.
It doesn't get more simple than this. You put in what time you have to get up, and the app tells you what time you should be falling asleep. You take that time and count back about fourteen to fifteen minutes (the average time an adult human takes to fall asleep), and try to match that sleep cycle. This will ensure you wake up feeling refreshed, not groggy. You can also find out what time to wake up if you go to bed right now. It gives you several different times that all work around your calculated sleep cycle.
The best way to get a handle on your finances is through tracking every dollar you spend. If you have been worried about your budget lately, you can simplify it by using Mint. They put all of your financial accounts in one place, such as savings, checking, credit cards, investments and more. Then they show you how you are spending your money. They will help you keep your budget through friendly email reminders, as well.
For Firefox users, it is not simple to see how much time you spend on the web. There are two tickers, one for the current site you are on and one for all the time on the web that day. You can then see a summary of time spent at each site for the last seven days. Easy, free and all it takes is a plugin.
Find out how certain treatments work on different conditions from studies and sufferers themselves. There are both serious and common conditions here, such as colds or migraines. There are even preventative treatments to help from getting sick in the first place. You can rate your own treatments, and get a general look on a graph of the effectiveness if certain suggestions.
Some people might like this one, some might hate it. It isn't free, but I still wanted to include it on this list. For $299 (down from $399 originally), you can take a swab of your saliva and send it to a licensed DNA tester. They will create an online profile for you. You access this profile to get a look into your ancestry and health risks. You can even participate in genetic studies. From there, you will get updates as discoveries in the science are made.
Want motivation to both track your goals and succeed at them? This is the perfect way to do it. It works on the premise of putting your money where your mouth is. You make a commitment and a monetary bet. For example, a charity that you really don't like or want to support that will get a donation every time you miss a milestone in your goal. You get a referee to monitor your progress, and get supporters to cheer you on. Developed by Yale University economists, it has been shown to be effective again and again. While not technically free, it isn't a cost program in the traditional sense.
Conclusion
Sometimes all you need to get your life on track is a bit of incentive and organization. The tools above will give you both, putting control in your hands.
What other tools do you like for life tracking? How have they helped you? Let us know in the comments.